MY GREATEST INTEREST IN SCULPTURE AT PRESENT
IS TO CREATE LARGE SCULPTURES; COMMISSIONS ON SITE ANYWHERE IN THE WORLD PROVIDING
THE WORK IS ARTISTICLY CHALLENGING, COMPELLING AND WITH EXPRESSION.
ESSENTIALLY INCORPORATING A THEME OR STORY FOR WHICH I CAN
PUT MY OWN INTERPRETATION INTO THE FINISHED PIECE.

I SPECIALISE IN HUMAN AND ANIMAL ANATOMY AND THE BODY LANGUAGE
OF TWO OR MORE ENTITIES AND THE SPACE BETWEEN THEM.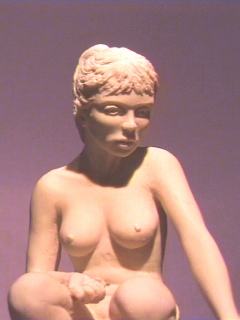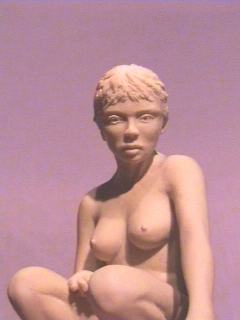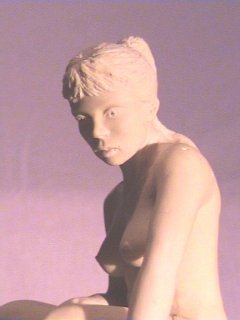 MIDDLE EAST CLIENTS
REQUIRING HIGH QUALITY EXCLUSIVE FINE ARTWORK
LOOK NO FURTHER

I HAVE AN ASSOCIATE ARAFAT SIHAN, BASED IN LONDON :
WHO SPECIALISES IN MOSAICS,
ESPECIALLY ARABIC AND MOORISH STYLES.
HE IS PALISTINIAN AND NATURALLY,
SPEAKS ARABIC AND HAS DECORATED MOSQUES.
IF YOU HAVE A PROJECT INVOLVING OUTDOOR SCULPTURE
ESPECIALLY INCORPORATING A WATER THEME OR WILD ANIMALS
PLEASE DO NOT HESITATE TO CONTACT ME
AND DISCUSS THE POSSIBILITIES.
WE ARE BOTH WELL TRAVELLED IN THE MIDDLE EAST
TOGETHER WE CAN CREATE INDIVIDUAL STYLED DECOR
FOR BATHS, SAUNAS, JACUZZIS,
SWIMMING POOLS AND GARDEN FOUNTAINS WITH
INCORPORATED SCULPTURES AND MOSAICS.

E-MAIL ME NOW.

CONTACT ME

---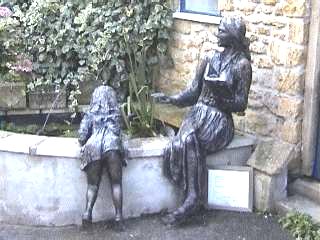 Click on photo for animation
THIS SCULPTURE IS FOR SALE
CONTACT ME FOR DETAILS
E-MAIL ME NOW.

CONTACT ME

Lion and Cubs wrestling : Coffee Table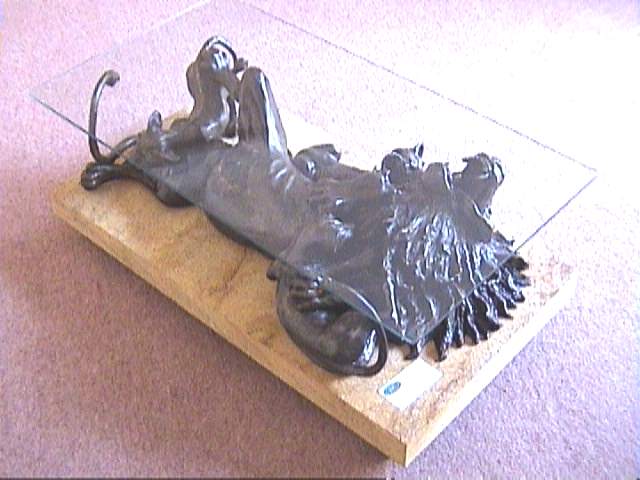 HOME & GARDEN
Commissions Bronze sculpture Fountains
Wildlife Human Anatomy Jacuzzis
Work on site Classical Sculpture Worldwide.



* Website designed and constructed by ANDY RAE .
Copyright © 2001 Andrew Rae on all unattributed material except links of other sites. *